What is Invisalign treatment?
Invisalign treatment in Sioux Falls by VanLaecken Orthodontics is a process of wearing a series of clear, removable aligners that gradually straighten your teeth. No brackets and wires, and none of the restrictions that come with metal braces.
What are Invisalign clear aligners made of?
Invisalign clear aligners are made of flexible plastic — specifically, a patented thermoplastic material called SmartTrack® created exclusively for Invisalign treatment.
Invisalign clear aligners are FDA-approved and contain no BPA, BPS, latex, or gluten. They are thin, clear, and fit snugly over your teeth, making them virtually invisible.
How will Sioux Falls Invisalign treatment straighten my teeth?
Your Sioux Falls orthodontist will create a unique, digital treatment plan that maps out the exact movements of your teeth. Your Invisalign clear aligners are then designed to apply the right amount of force to the right place at the right time based on your plan. Your orthodontist will be with you every step of the way to monitor your progress and ensure your aligners fit correctly.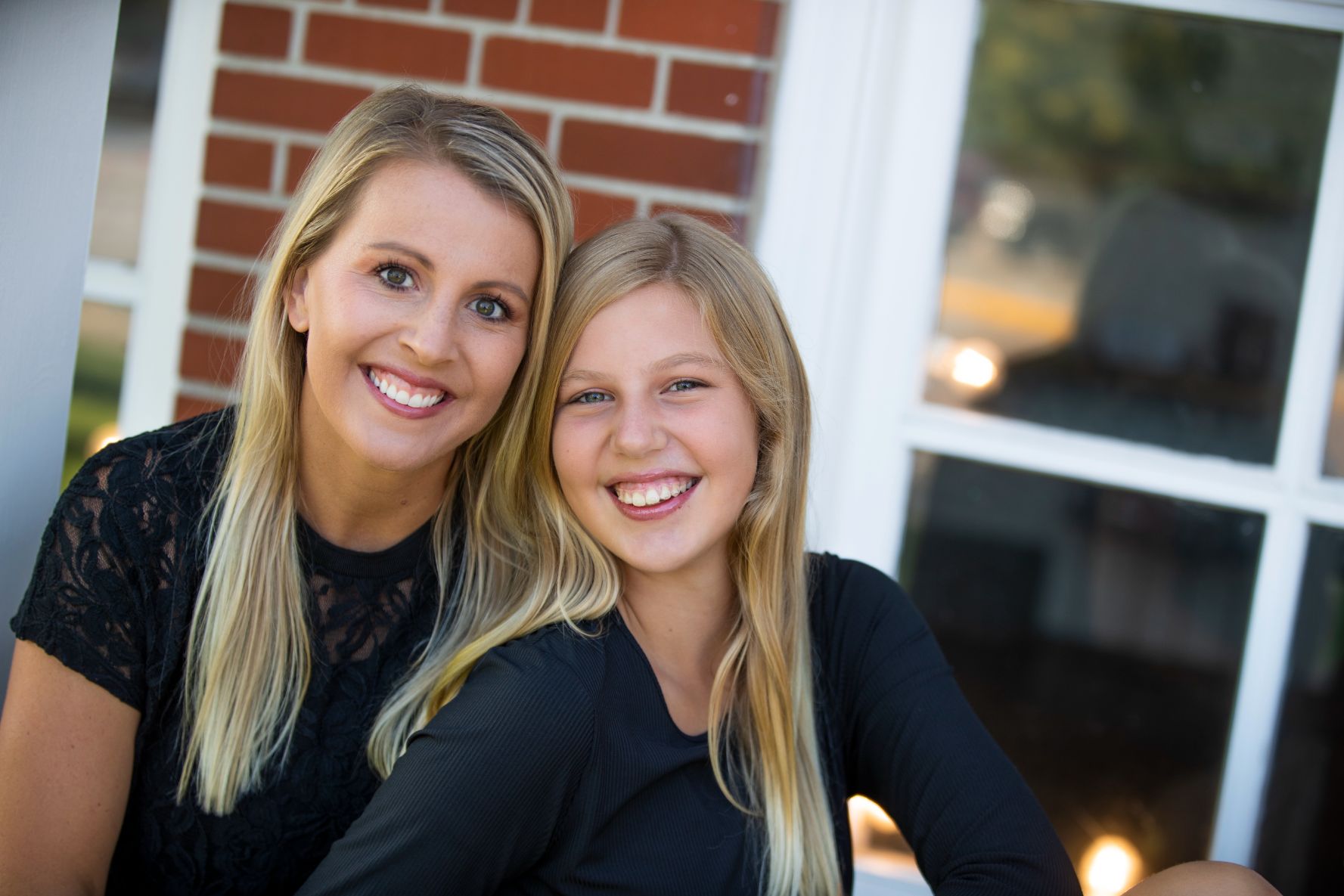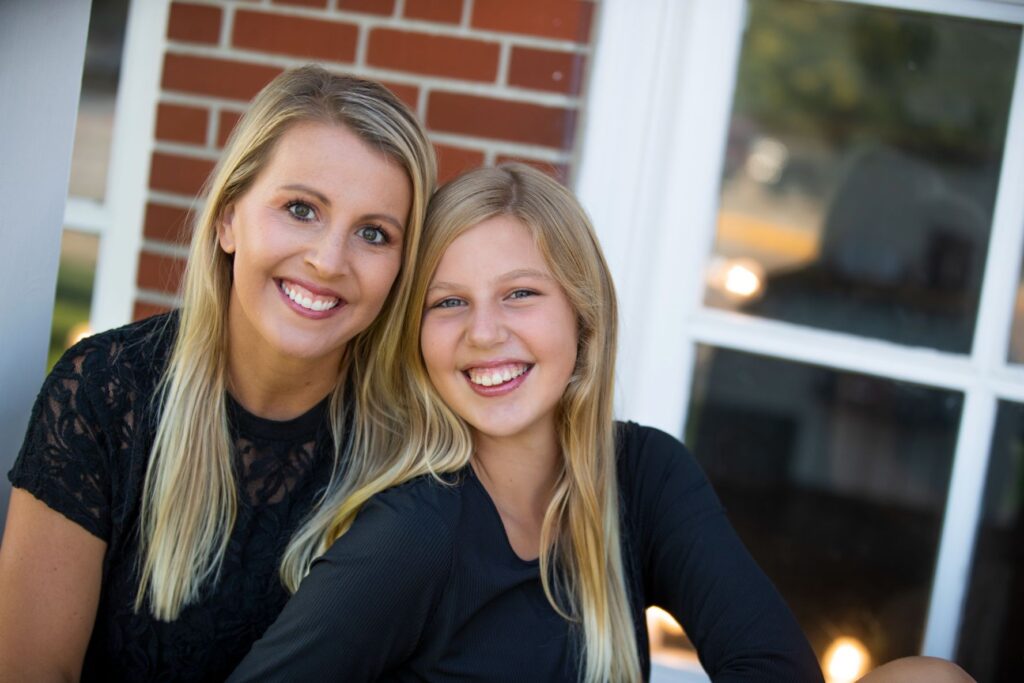 What are the primary benefits of Invisalign treatment in Sioux Falls?
Invisalign clear aligners are virtually invisible — people probably won't even notice you're wearing them. Remove them to eat and drink, to brush and floss, or for special occasions. There are no metal brackets or wires that could irritate your mouth or break, sending you to your doctor for an emergency visit.
Is Invisalign treatment in Sioux Falls right for me?
Yes! Invisalign treatment in Sioux Falls can be a great solution for patients of all ages looking for a virtually invisible method to improve their smile. Our innovations and technological advancements make it possible to fix nearly all common teeth-straightening and bite issues, from simple to complex – all without interrupting your busy life. And, thanks to a discreet blue dot on the outside of teen aligners, parents can be sure their child is wearing their clear aligners enough.
What is the treatment process?
Invisalign treatment in Sioux Falls starts with a free consultation with our Sioux Falls Invisalign provider. Your orthodontist will evaluate your smile and then map out a precise, customized digital treatment plan that showcases the step-by-step transformation of your smile.
Once you approve your plan, your unique aligners will be created. You will wear each set of aligners for 20 to 22 hours a day, changing to a new set every 2 weeks, as directed by our team. Each set of aligners will gently and gradually shift your teeth into place, according to your treatment plan, until you reach your beautiful new smile.
How long will treatment take?
The length of treatment depends on multiple factors, like how complex your case is and how often you wear your aligners. Your Sioux Falls Invisalign orthodontist will determine exactly how long your treatment will take based on your specific needs. On average, Invisalign treatment time is 12 to 18 months, though you can start seeing results in a matter of weeks.
How many hours per day should I wear my aligners?
For the best results, wear your Invisalign clear aligners 20 to 22 hours a day, taking them out just for eating, drinking, brushing, and flossing.
How often will I have appointments with my orthodontist?
Your orthodontist will schedule regular appointments, usually about once every four to six weeks. The goal of these visits is to ensure your treatment is progressing as planned. Learn more about our Remote Dental Monitoring for Invisalign treatment in Sioux Falls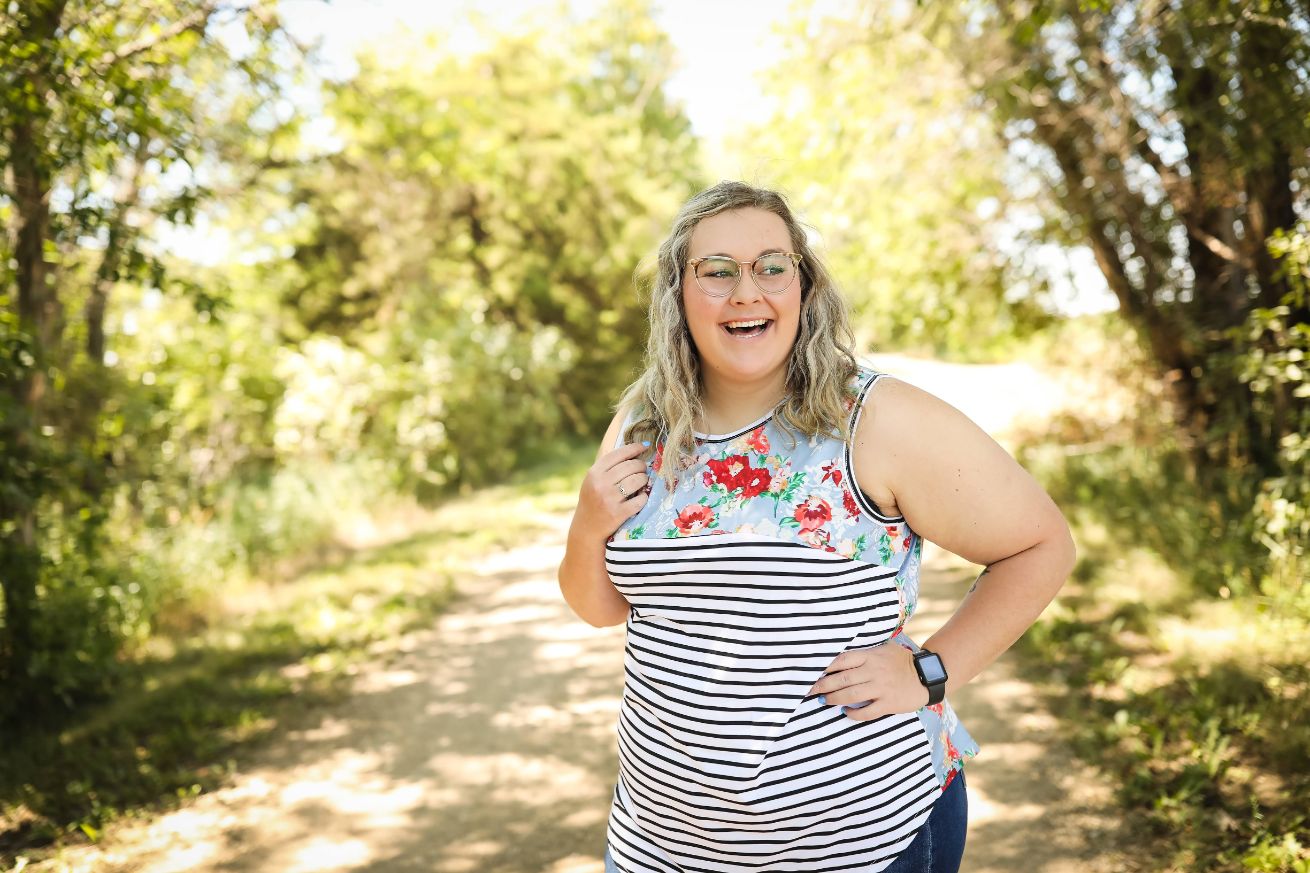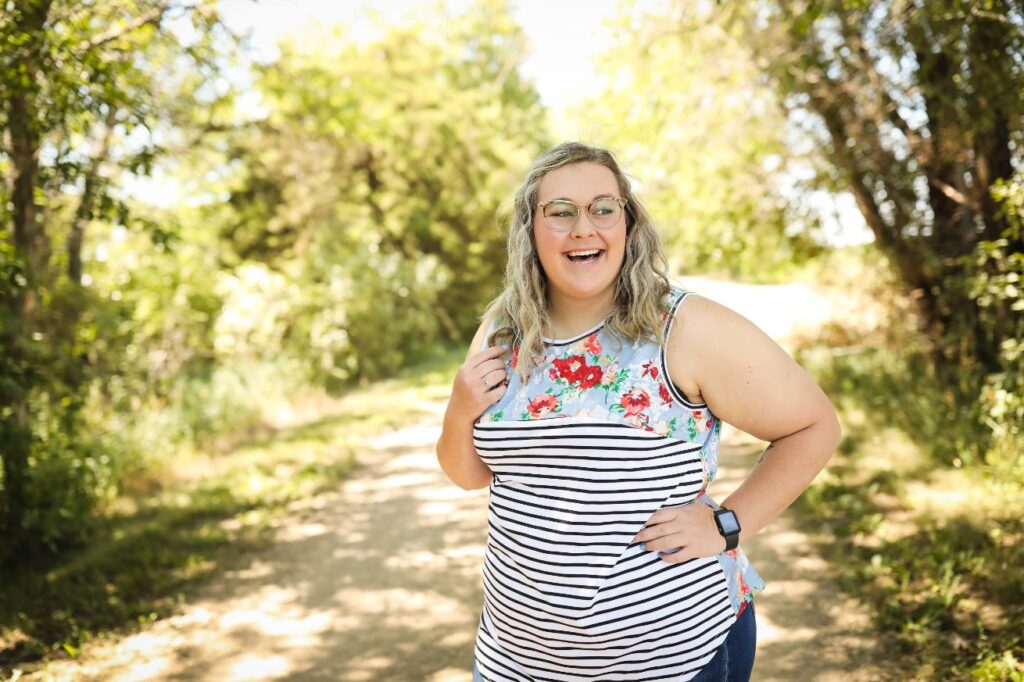 What are attachments, and why would I need them?
Your Invisalign treatment in Sioux Falls may require SmartForce® attachments, which are small, tooth-colored shapes that are attached to your teeth.
These shapes serve as handles, giving the aligners something to gently push on in order to move your teeth with the right amount of force, and are what make complex tooth movements possible without braces. Invisalign clear aligners fit smoothly and tightly around them, so they're barely noticeable.
While not everyone who uses Invisalign clear aligners will need SmartForce attachments, if you need them, your orthodontist will attach them to your teeth at the start of or during your treatment and remove them when they are no longer needed.
I am currently wearing braces. Can I make the switch to Sioux Falls Invisalign treatment?
Possibly! Our orthodontists treat a significant number of patients with a combination of braces and Invisalign clear aligners — consult our Sioux Falls Invisalign specialists to determine the best treatment approach for your smile.
Since having my braces removed, my teeth have shifted. Can Invisalign treatment fix this?
Yes, Invisalign clear aligners can treat nearly all common teeth-straightening issues, from simple to complex. Many people who formerly had braces choose Sioux Falls Invisalign treatment as the discrete solution to improve their smile when they find that their teeth have shifted back.
I have veneers or crowns. Will Invisalign clear aligners work with them?
It depends. Talk with your Invisalign orthodontist about the dental work you've had done, including veneers and crowns, and we will evaluate your individual needs.
I have bridgework on several teeth. Will Invisalign clear aligners still work?
Invisalign clear aligners are designed to move each tooth individually. Because bridgework connects two or more teeth, clear aligners may not be effective.
Does Invisalign hurt?
Invisalign treatment moves your teeth by applying gentle, constant force, but some people do feel temporary discomfort for the first few days of wearing a new set of aligners. Typically, people describe it as feeling "pressure" and it's normal – it's a sign your Invisalign clear aligners are working and transforming your smile.
Please notify our team if you have any concerns or experience continued discomfort.
Sometimes when I remove my aligners, my teeth feel loose. Is that common?
Yes. As your Invisalign aligners gradually shift your teeth into their proper position, your gums are re-forming around each tooth as it moves. Be sure to talk to our team about any concerns.
Will wearing Invisalign clear aligners affect my speech?
It may take a couple of days for your tongue to get used to having your Invisalign aligners in your mouth, and you may have a slight lisp. But this should disappear quickly.
Will smoking stain my aligners?
We discourage smoking while wearing Invisalign aligners because it can stain them.
Can I chew gum while wearing aligners?
No, the gum will stick to your Invisalign aligners. We recommend removing your aligners for all meals and snacks, including gum.
What's the best way to clean my Sioux Falls aligners?
The best way to clean your aligners is to use the Invisalign Cleaning System, available from VanLaecken Orthodontics. You can also brush them with a toothbrush and toothpaste and rinse them in lukewarm water. Never use hot water on your aligners – it could permanently warp the plastic.
What should I do if I lose or break an aligner?
If you lose or break an Invisalign aligner, immediately let us know. Your orthodontist will work with you to ensure you stay on track with your treatment plan, which may involve wearing a previous set of aligners, your next set of aligners, or ordering replacement aligners.
Please contact us if you need to order any replacements for you.
Will I need to wear a retainer after treatment to prevent my teeth from moving again?
We recommend that anyone who has completed orthodontic treatment, whether with braces or Invisalign treatment, use a retainer to prevent teeth from gradually shifting back toward their initial position.
How much does Sioux Falls Invisalign treatment cost?
In most cases, the cost of Invisalign treatment is similar to the cost of braces. Our team will determine the cost of your treatment based on how complex your case is and how many aligners you need.
There are several options to make Invisalign treatment more affordable for you, from using insurance and tax-free dollars to a monthly payment plan.
Will my insurance cover Invisalign treatment in Sioux Falls?
Many dental insurance plans cover Invisalign treatment the same way they cover braces. Your insurance may pay for a certain percentage of your Invisalign treatment, or it may pay for a certain dollar amount.
What payment options are available for Invisalign treatment?
Our Sioux Falls Invisalign clinic offers flexible and affordable monthly payment plans, which allow you to make small payments through the course of your Invisalign treatment rather than all at once.
We also offer interest-free financing to make it easier for you to get the treatment or procedures you want and need.
Additionally, you can use your FSA or HSA to pay for Invisalign treatment using tax-free dollars.